Next round of GROUP CLASSES begin March 7,2018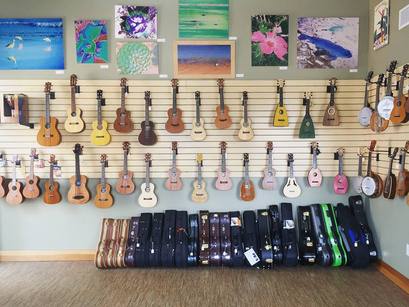 Aloha!
Voted #2 in the 2017 VCR (Ventura County Reporter) for Best Retail Store, Musical Instruments!
Anacapa Ukulele is Ventura County's only full-service, ukulele-specialty music store. We are the central-hub for the Ventura County Ukulele community. We also host local and touring musicians at a variety of events. Check out our current and past events here:
The Happenings
Our store offers quality ukuleles of all varieties, ukulele accessories, books, and instrument services. We also offer group classes and private lessons for everyone from true beginners to seasoned professionals.
Come in and say hello to the friendly Anacapa family and allow us to help with your ukulele curiosities and needs!
---
Did you get a new ukulele for Christmas?
Register for our upcoming group ukulele classes. Train your fingers, and your ears! Learn to play alone and with others!